DISCOUNT BUNDLE - Alvin Gibbs - BOOK / IMPORT CD / PIN BADGE (T&M Package #1)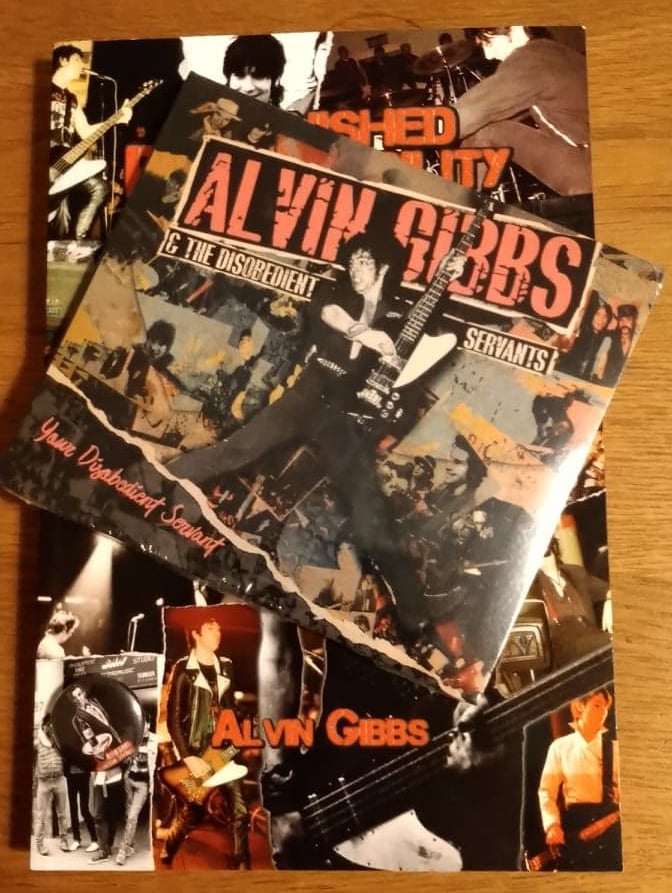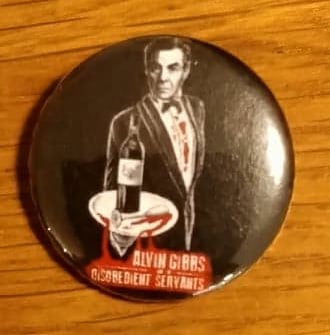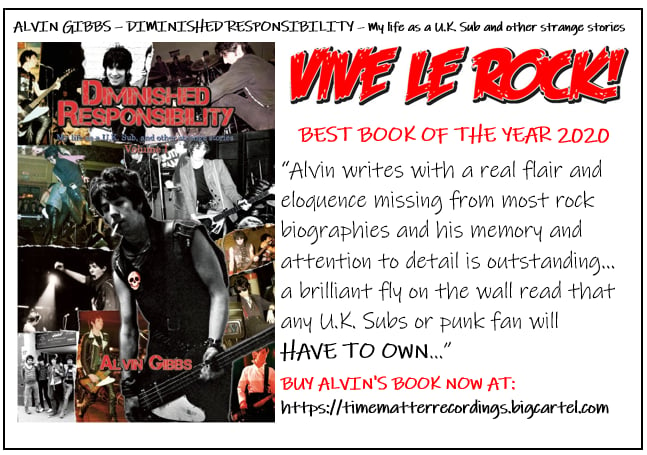 A range of great value packages from T&M from some of the artists we have had the pleasure to work with over the last 10 years.
T&M Package #1 includes:
T&M 038: ALVIN GIBBS 'DIMINISHED RESPONSIBILITY - MY LIFE AS A U.K. SUB, AND OTHER STRANGE STORIES'
Volume I of Alvin's superb, fascinating memoirs also boast many rare, previously unpublished photos from Alvin's extensive archive, as well as his discography and bibliography. Full colour front, back and inside covers plus 288 pages essential for the U.K. Subs fanatic or any fan of the punk/new wave explosion of the late 1970s, early 1980s.
ALVIN GIBBS & THE DISOBEDIENT SERVANTS - YOUR DISOBEDIENT SERVANT - CLEO1565CD (US IMPORT)
US CD edition with all new artwork and eight page colour booklet.
Showcasing Alvin's strong and distinctive lead vocals, alongside his glorious guitar and bass playing throughout, as well as his intelligent, thought-provoking lyrical skill, the guest musicians gracing this album is an impressive list of luminaries from the punk and alternative rock scene from the past 40 years.
Track Listing:
01. Arterial Pressure
02. Ghost Train
03. Dumb
04. Camden Town Gigolo
05. Clumsy Fingers
06. Heaven And The Angels
07. Back To Mayhem
08. Polemic
09. No!
10. Desperate Dave Is Dead
11. I'm Not Crying Now
12. Deep As Our Skin
ALVIN GIBBS & THE DISOBEDIENT SERVANTS - YOUR DISOBEDIENT SERVANT Pin Badge