T&M 047 LP - Janus Stark - Face Your Biggest Fear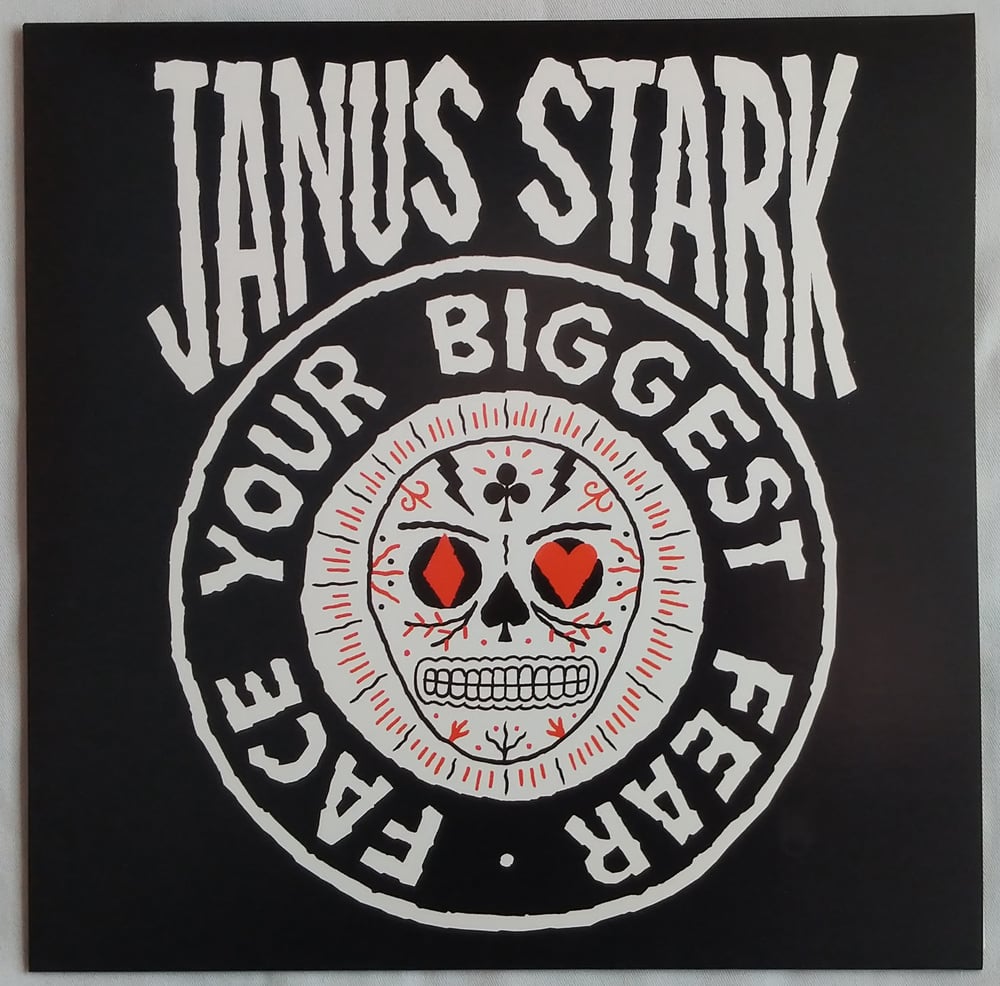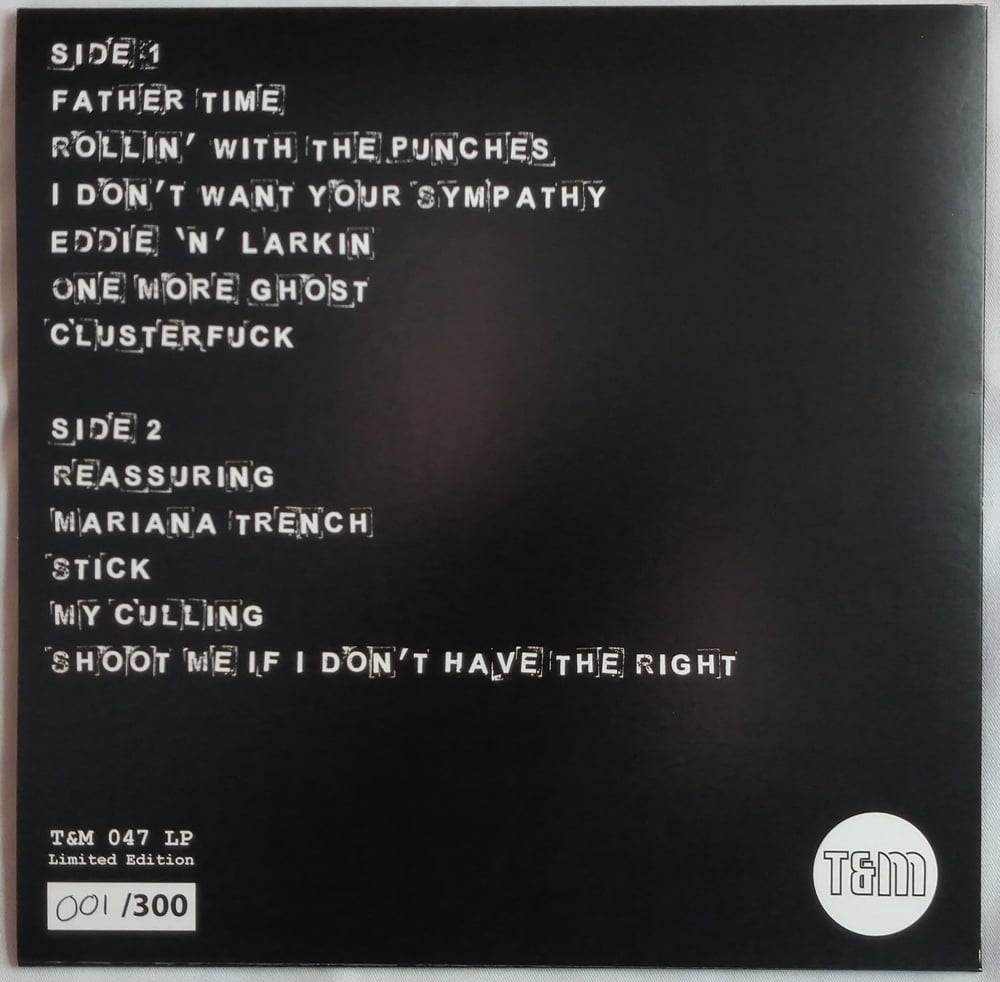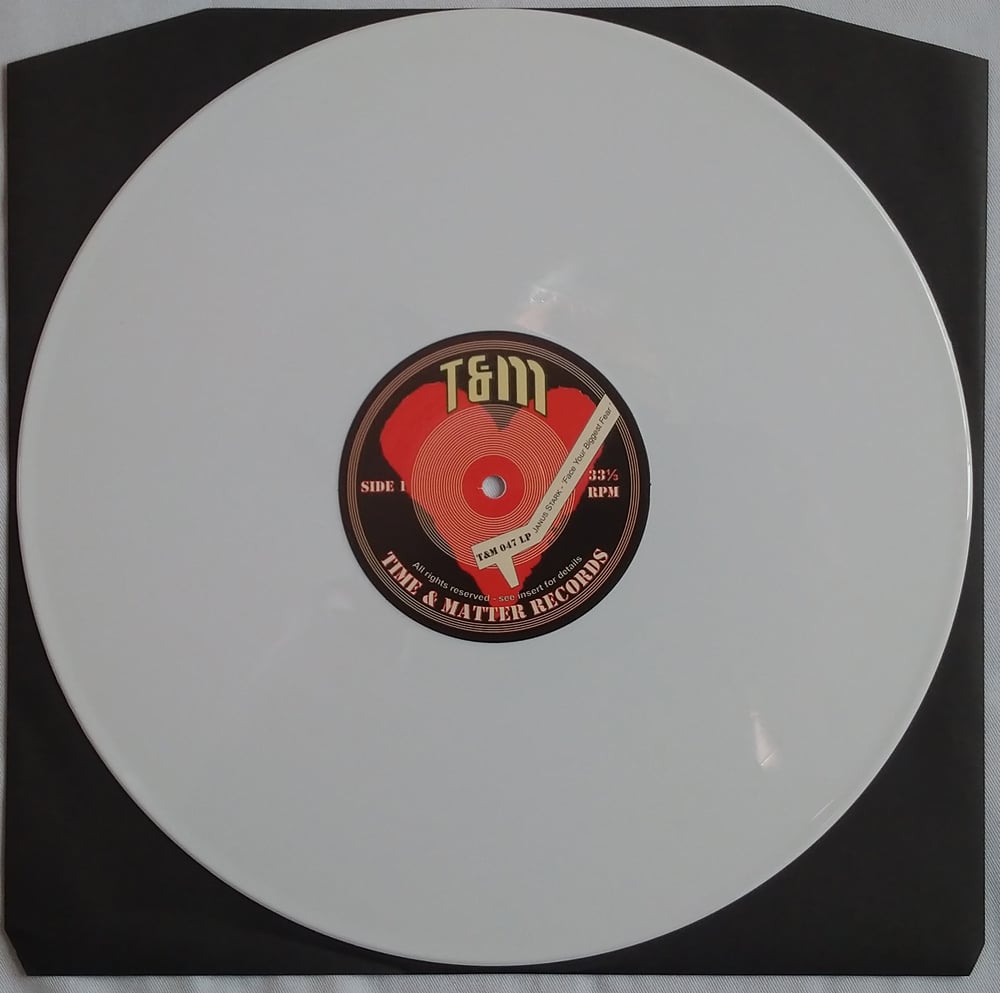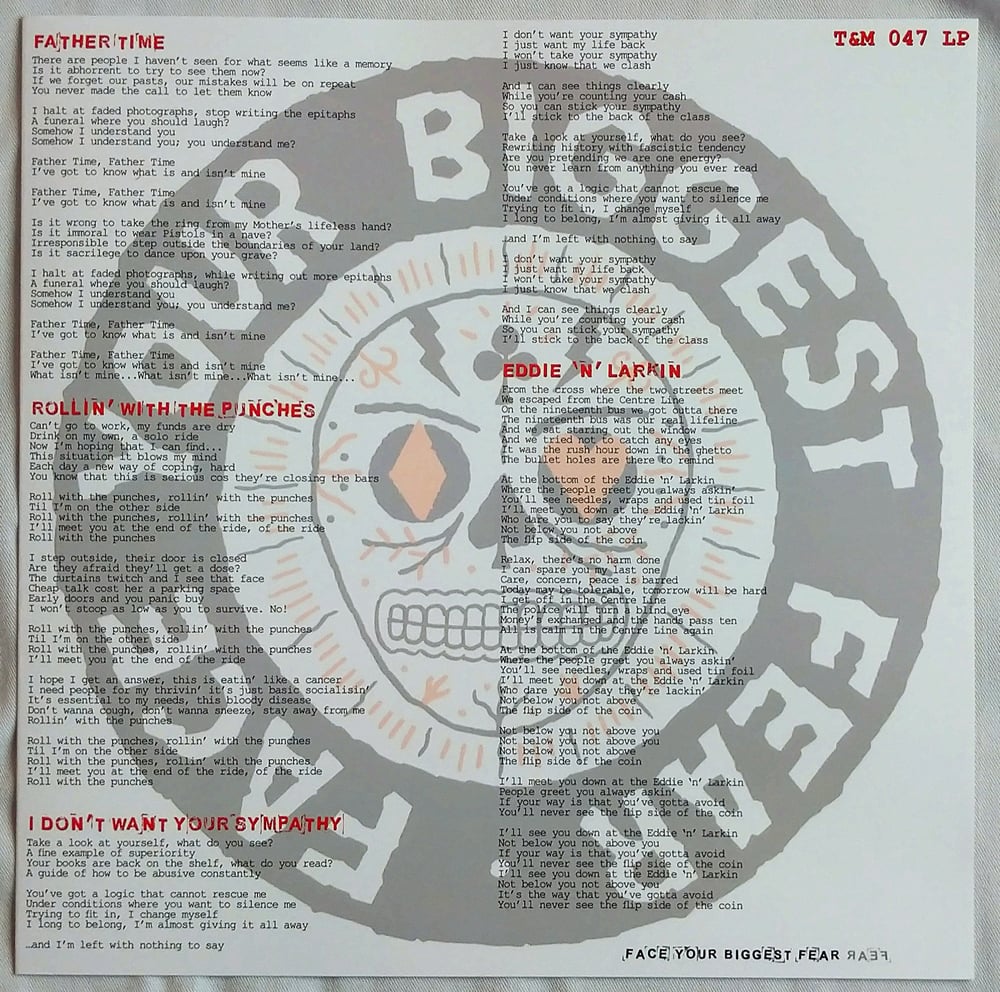 Limited edition of 300 hand numbered white vinyl copies!
Led by former Prodigy, English Dogs, U.K. Subs and Steve Ignorant guitarist Gizz Butt; Janus Stark return with their stunning fifth album, inspired by the recent pandemic, lockdowns and the frustration of the world's current precarious position, it conversely burns brightly with hope, positivity and an indefatigable enthusiasm for the future.
'Face Your Biggest Fear' truly is a stunning new album and is set to be another critically acclaimed guitar-led punk-rock masterpiece, Gizz's versatile and virtuoso six-string performances here enthral the listener to repeat play after repeat play. The rest of this four-piece band are equally firing on all cylinders, with their stunning live show reputation now further enhanced by this new set of brilliant, earworm memorable 11 songs.
Side One:
01. Father Time
02. Rollin' With The Punches
03. I Don't Want Your Sympathy
04. Eddie 'n' Larkin
05. One More Ghost
06. Clusterfuck
Side Two:
01. Reassuring
02. Mariana Trench
03. Stick
04. My Culling
05. Shoot Me If I Don't Have The Right