T&M 012 CD - A-M-I - Anti Meathead Inc (Feat. Charlie Harper's Grandson)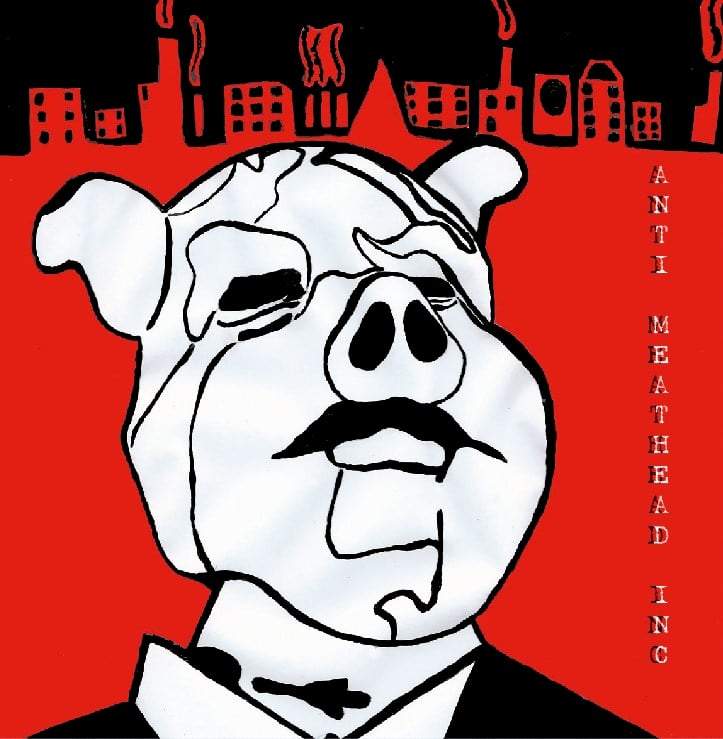 ***PLEASE NOTE WE ONLY POST ORDERS ONCE A WEEK - EVERY FRIDAY***
A-M-I are a truly inspirational young punk band from Brighton.
Formed in early 2010, A-M-I made their live debut later that year and have obviously been sharpening their musical skills to great effect since, having been mentored by the likes of U.K. Subs and Captain Sensible amongst other punk luminaries.
Never mind those old punks though – here's punchy punk proof the genre's future will continue to burn bright as long as these youngsters continue to blaze their trail brightly...
The line-up consists of brothers Marlon (15) and Bram Payne (13), their best friend from primary school Marley Perez (15) and rock school friend Harry Stagg (12).
Marley is Charlie Harper's grandson, and Charlie himself helped to produce some of this stunning album.
The band's first album 'Anti-Meathead Inc' (A-M-I), superbly produced by Dean Van Jones, was recorded in March 2013, with the boys being only 14, 14, 12 and 11 at the time!
Influenced by The Clash, Sex Pistols, U.K. Subs, Gallows, Metallica, Slipknot, Black Flag, Crass, Prodigy, Ruts etc; A-M-I are already infamous in the Brighton area for successfully putting on under-age gigs for local young bands, under the banner of 'The Afternoon Sessions', giving them exposure and experience.
A-M-I line-up:
Marlon - lead guitar, vocals | Marley - rhythm guitar, vocals | Bram - bass, backing vocals | Harry - drums
Track Listing:
1. Stuff | 2. Billy No Mates | 3. Implode | 4. The Beach | 5. Meathead | 6. R.A.T.S
7. Worm | 8. Svengali | 9. Meathead (Bonus Track) | 10. Billy No Mates (Bonus track)
The CD also has as bonus tracks their first recording from March 2012; 'Meathead'/' Billy No Mates', a double A-sided single, co-produced by Charlie Harper and issued on 7" vinyl only.
Album available on Red, Orange & Green vinyl effect CD.
Limited edition of 300 copies, 100 of each colour.
***PLEASE NOTE WE ONLY POST ORDERS ONCE A WEEK - EVERY FRIDAY***