T&M 049-2 - DEL GREENING - Jinxed: How Not To Rock 'n' Roll (2nd Edition)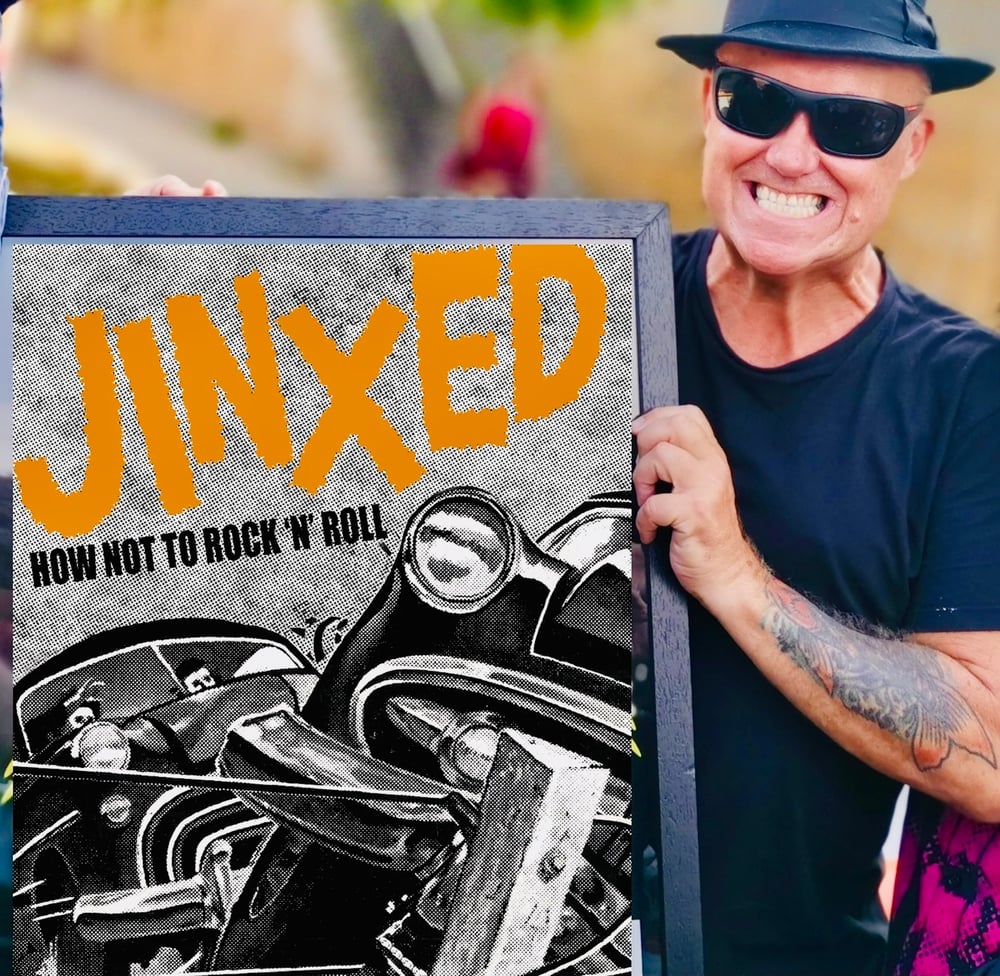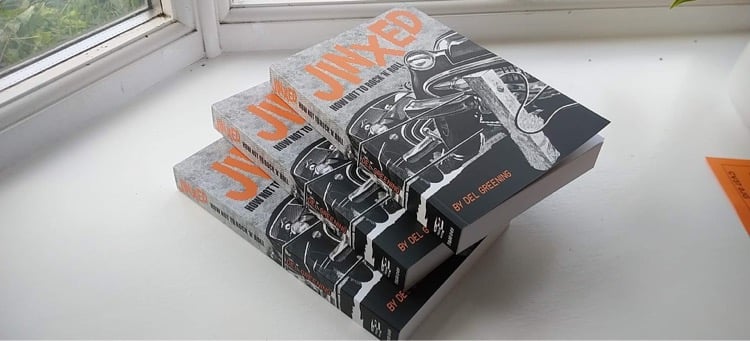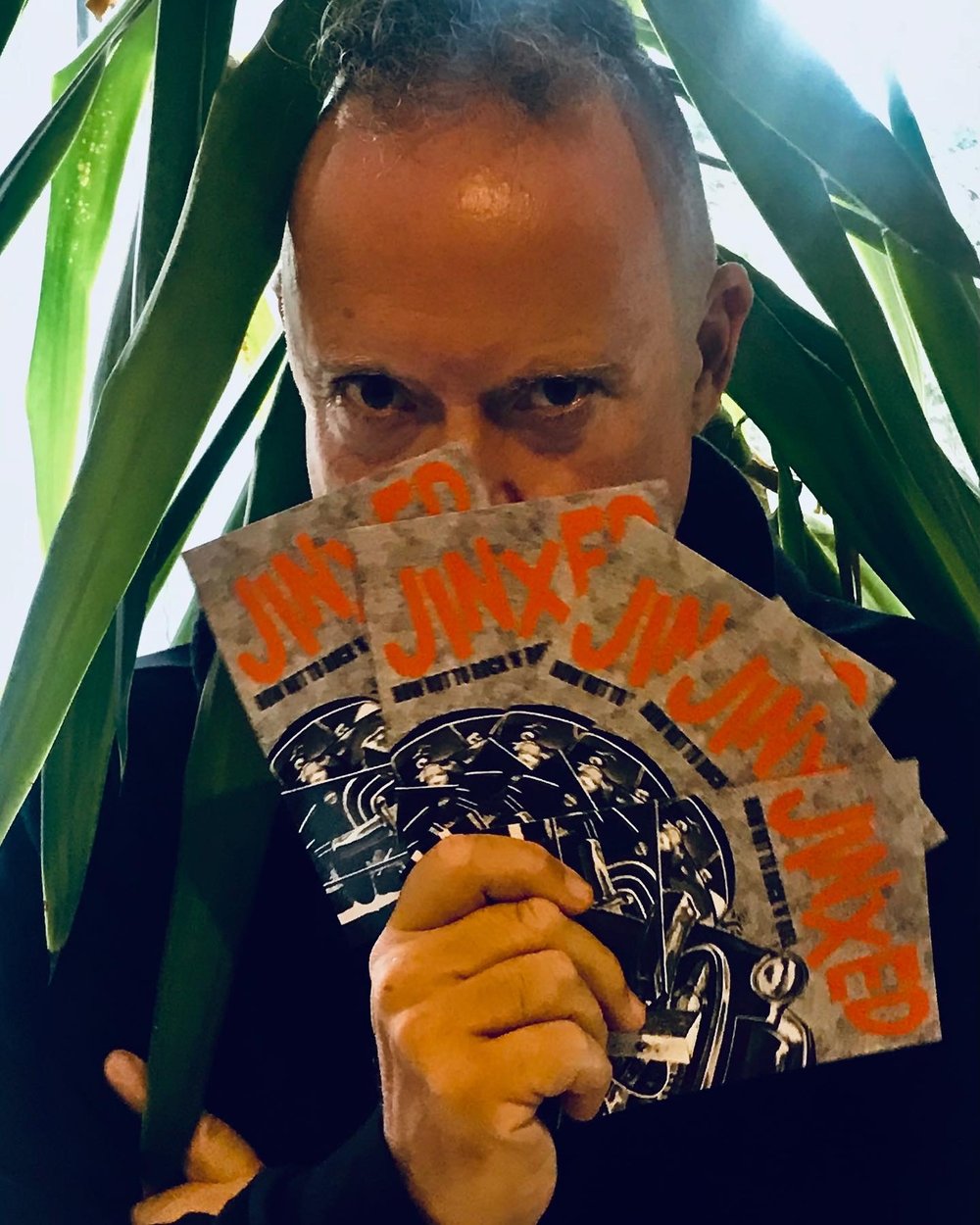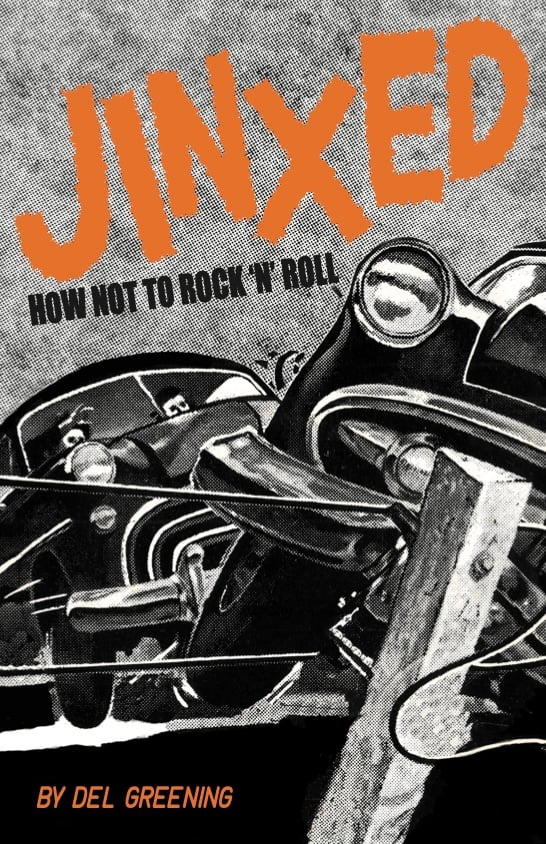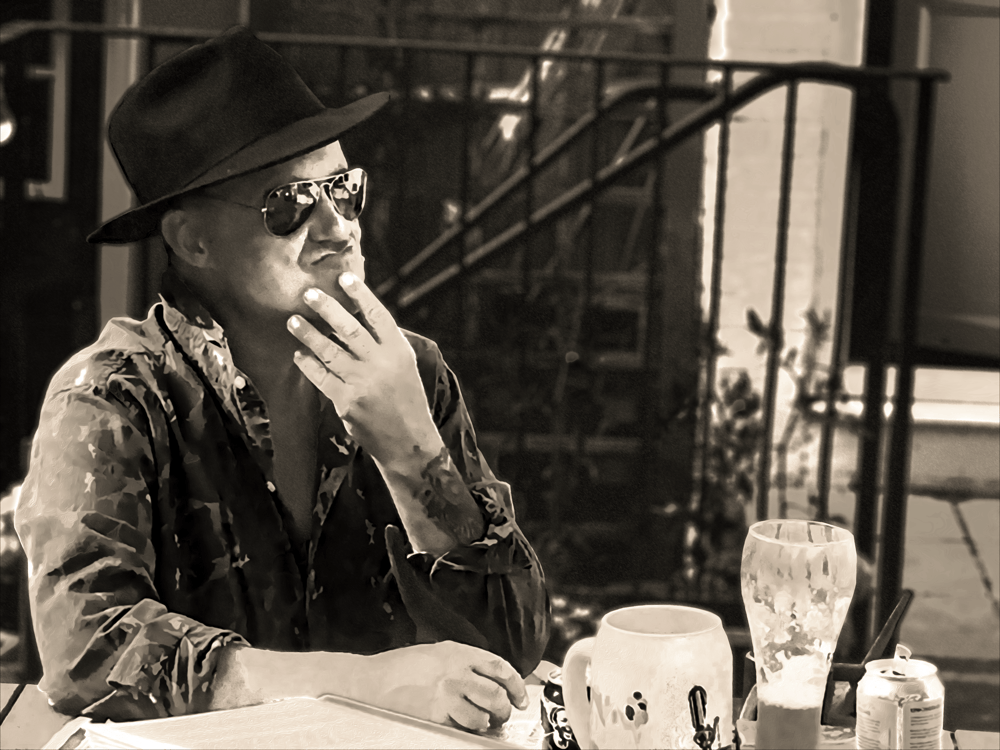 BANNED FROM THE PUBLISHER?
Not yet!
ALTHOUGH THIS IS NOW A SECOND EDITION REPRINT!
...with minor corrections and a new AFTERWORD by Del.
Join Del Greening, aka Del Strangefish, on a soul-destroying, ill-fated, near-100% glory free tour through the depths of rock 'n' roll hell…
Smirk, smile and laugh along on his chaotic 45-year 'mission', playing guitar, singing and producing records for iconic punk band Peter and the Test Tube Babies and his seven-year glitch sliding further down the slippery walk of shame with legendary rockers Flesh for Lulu.
Misguided and misunderstood, Del turns his hand to touring the world, working with outrageous chart-toppers such as Ian Dury and the Blockheads and Lily Allen, until his sordid world of misadventures are brought to a grinding halt by the deadly Covid-19 pandemic.
What goes on tour... stays in this book!
BOOK EXTRACT:
I was reminded of our embarrassing legacy during lunch at a beach bar-café in Spain where the promoter's young girlfriend excitedly ran across the street to join us, exclaiming in broken English...
"I jus been in dat record store over de street, and dey got all your stuff in there ...shit ...cringe ...fart …fuck and pissed."
40 Chapters!
326 pages
Illustrated with photos and memorabilia from Del's personal archive.
RRP £20.00 - On sale at £15.00
NOT AVAILABLE IN BOOKSHOPS
ONLY AVAILABLE FROM THIS WEBSTORE
OR AT GIGS DEL PLAYS
ISBN 978-1-8380116-4-2
Mail out from 10th February 2023...