T&M 048 Featuring Charlie Harper - Split 7" #2 (The Mistakes/The Ramonas)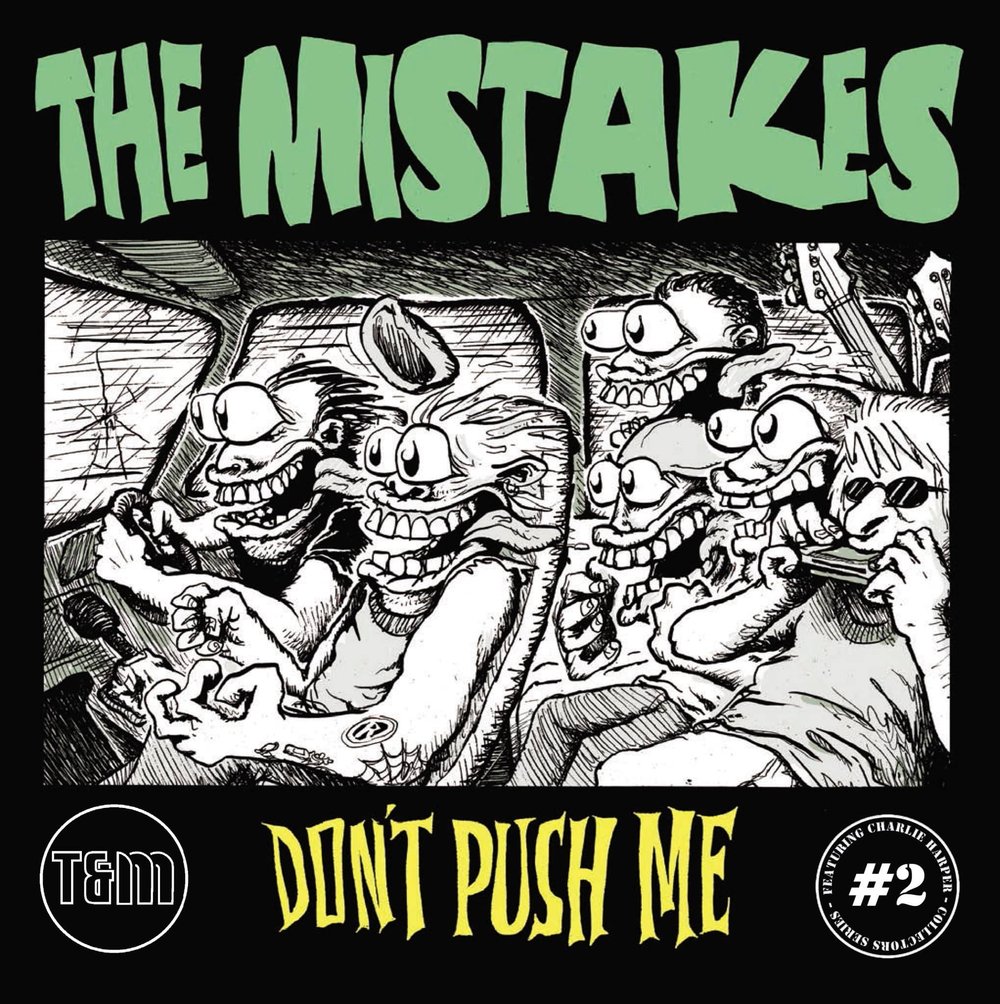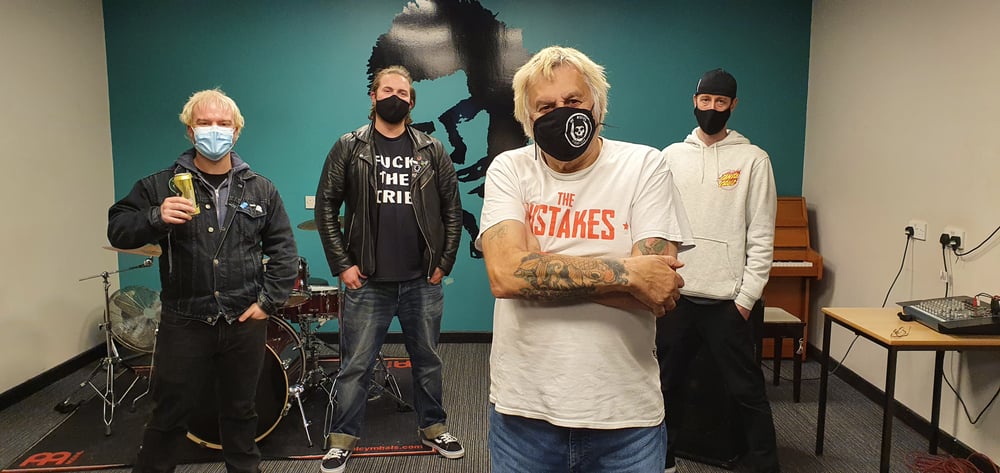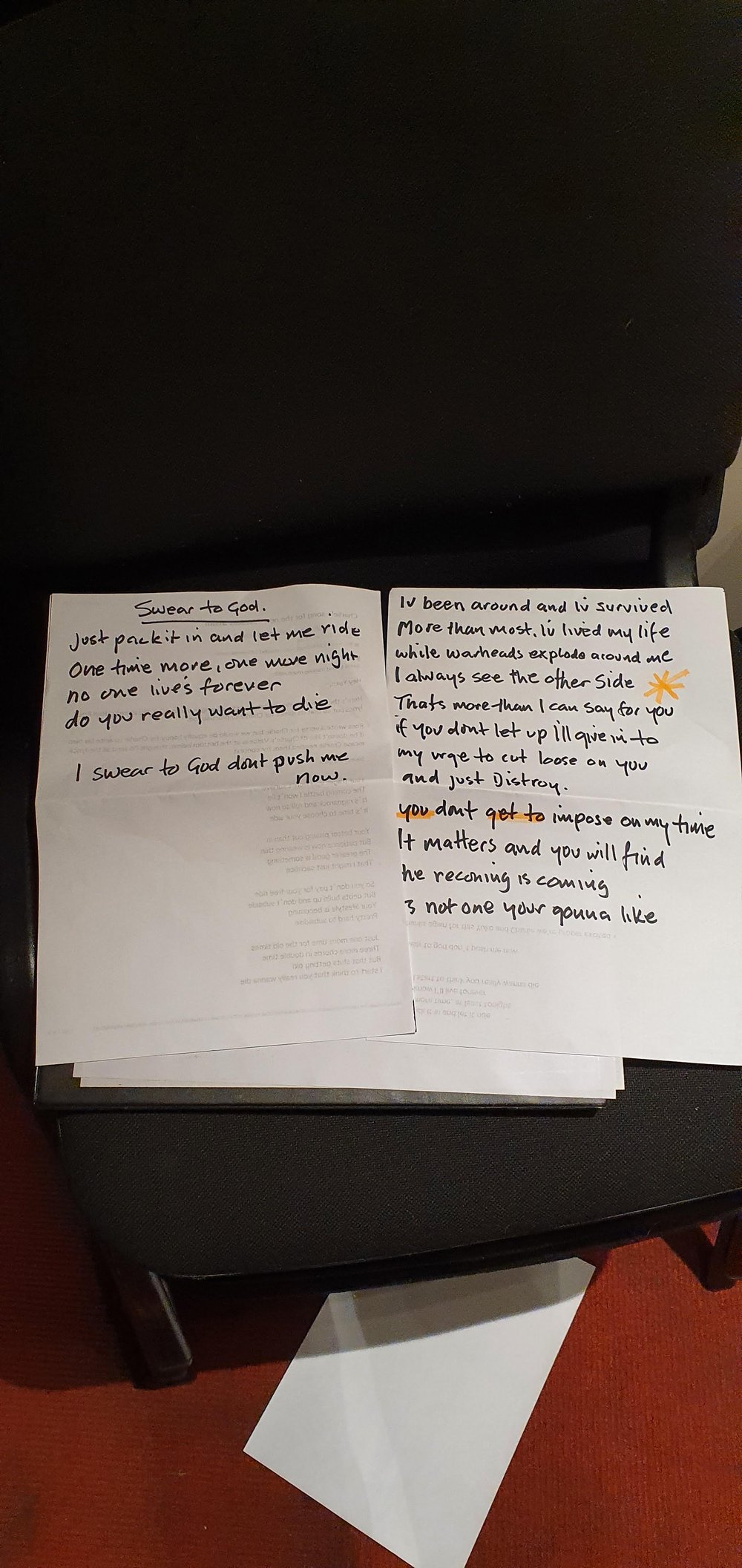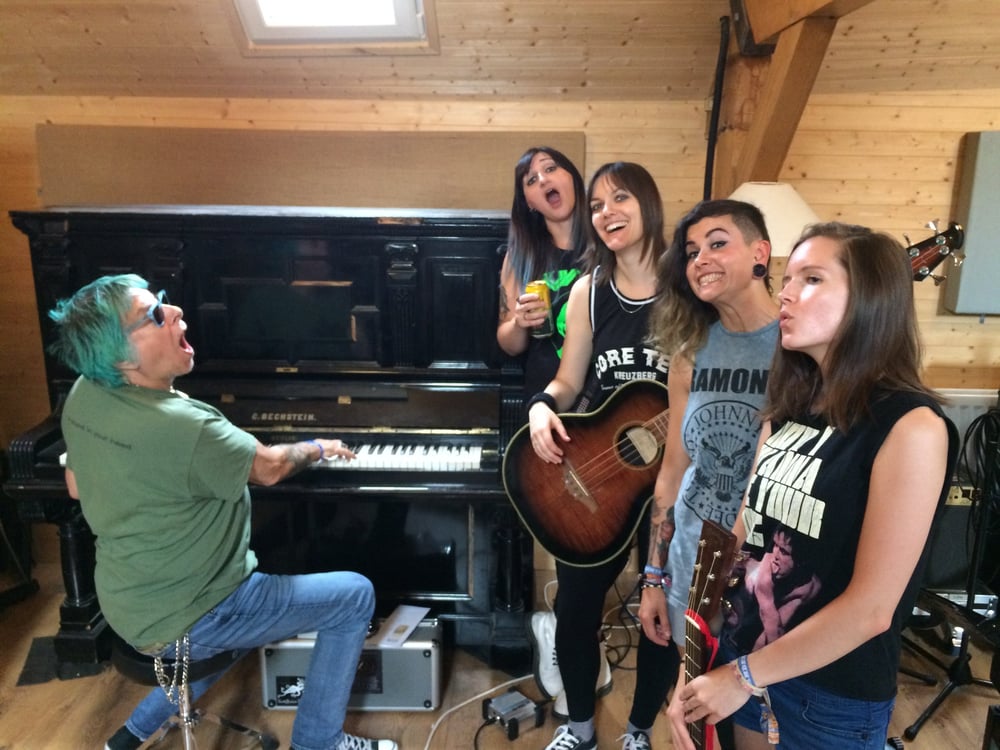 7" SINGLE (Double A-side)
THE RAMONAS - 'Tearaway' / THE MISTAKES - 'Don't Push Me'
Featuring two of the very best UK punk bands - a 7" split double A-sided green vinyl single with the Mistakes on one side and the Ramonas on the other, both brilliant tracks have Charlie Harper guesting on them.
The Mistakes' track 'Don't Push Me' is an exclusive new mix from the band's superb 'A Head Full Of Damage' LP which boasts Charlie as both guest vocalist and co-lyricist. The Ramonas' acoustic track 'Tearaway' is here appearing for the first time on vinyl and has Charlie on harmonica on a song from their fabulous 'Acoustic Problems' album.
The stunning, specially commissioned cover artwork, which is exclusive to this single is by the super talented Jack Hamilton, who's distinctive artwork has been previously used by both Charlie and the Ramonas' on their own album covers…
Jack Hamilton website click here
Released as a limited edition of 300 hand numbered copies, with an insert including both songs' lyrics.
Time & Matter Records – Catalogue Number T&M 048
This special release is the second in an ongoing (occasional) collectors' series of split 7" singles, the first of which was released in 2014 featuring The Berlin Lights and The Dugz (T&M 015).
Please check out both the Ramonas' and the Mistakes' other releases via the following links:
Maximum two copies only per customer.