U.K. Subs - Warhead - Limited edition 7" single - Blue or Red vinyl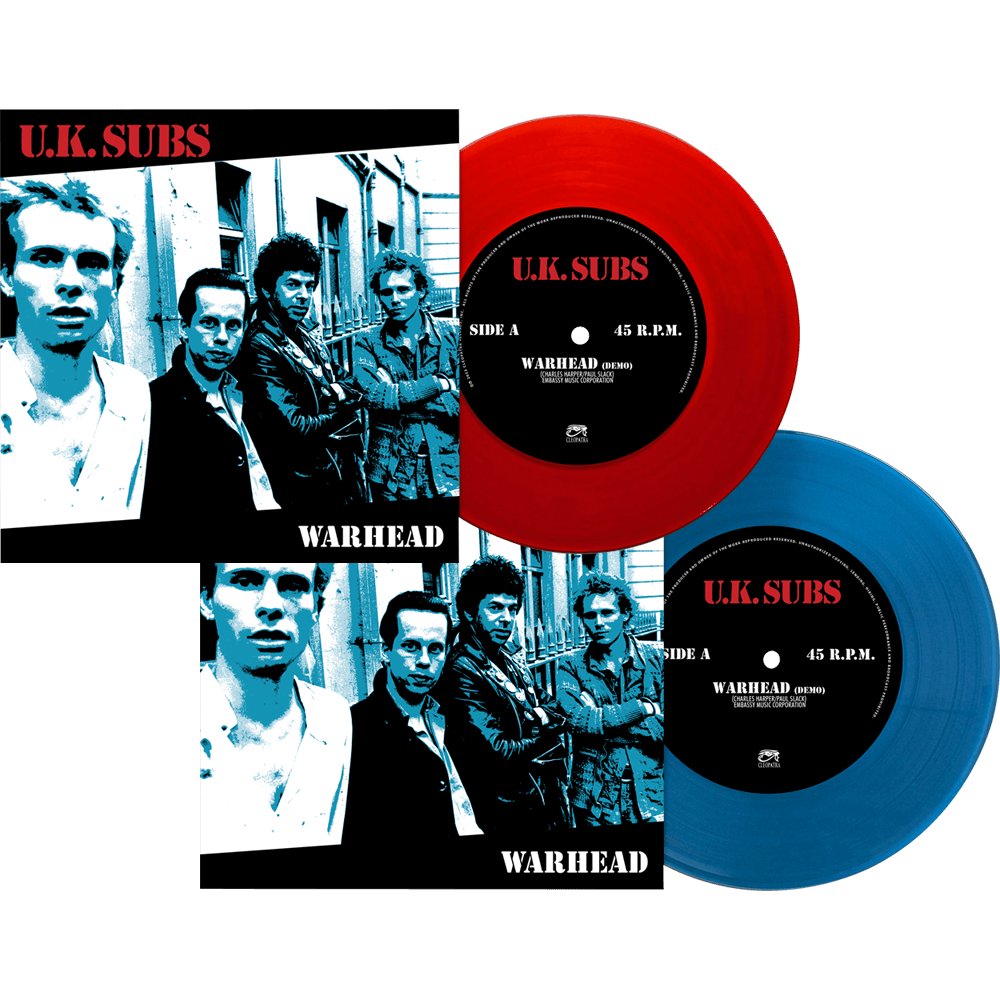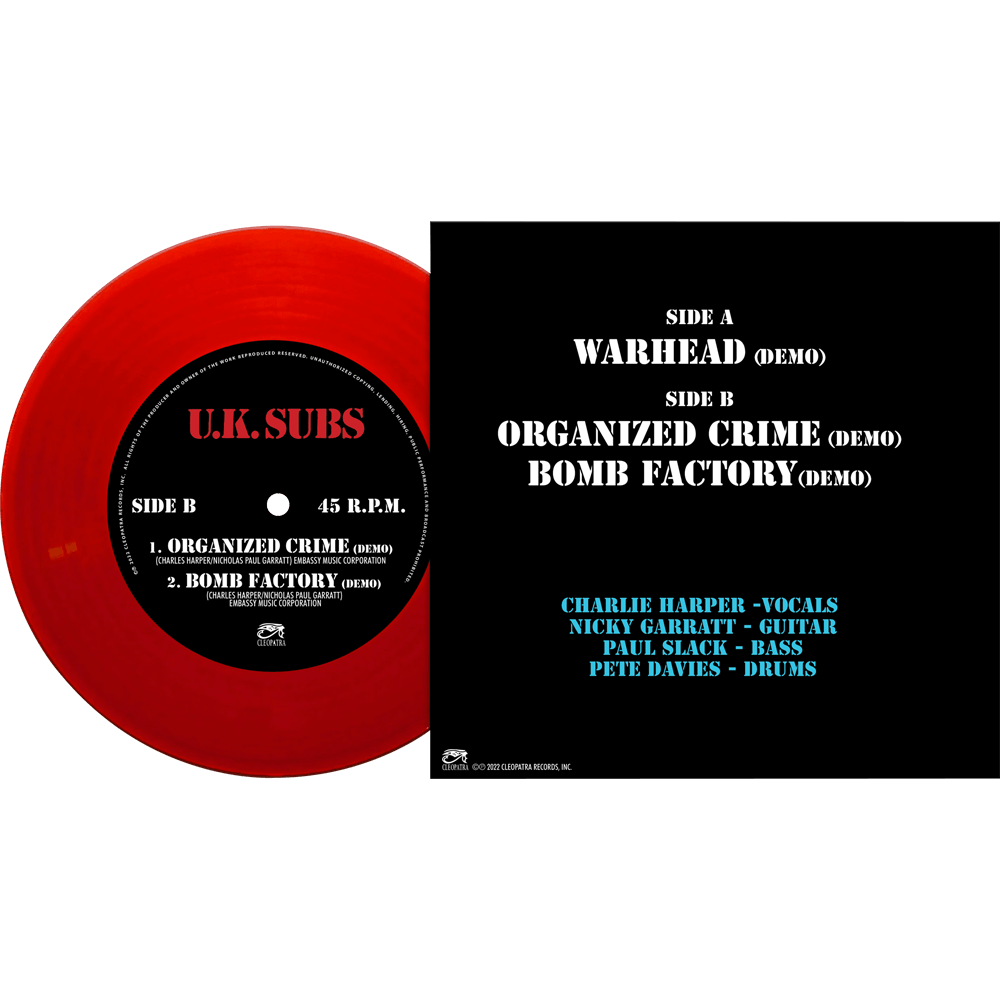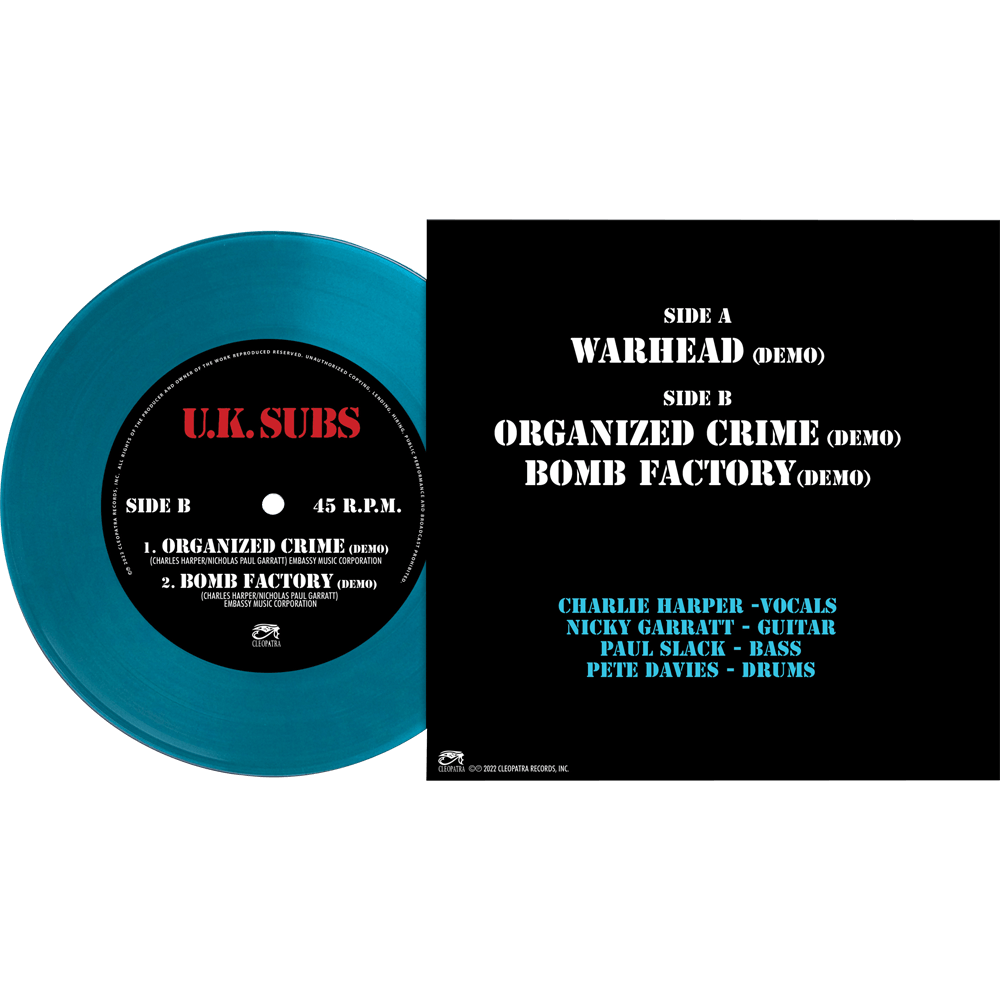 T&M are pleased to be able to offer shipping from the UK for this new limited edition U.K. Subs 7" single on Cleopatra Records.
Available on red and blue vinyl.
Limited to 500 copies of each...
"The original demo of the 1980 classic by British punk icons UK Subs returns to 7″ vinyl!
Backed with two tracks from the same studio sessions!"
Limited edition of 500 RED and 500 BLUE vinyl
CLO2888SP: Red vinyl
CLO2890SP: Blue vinyl
Track List
SIDE A
1. Warhead (Demo)
SIDE B
1. Organized Crime (Demo)
2. Bomb Factory (Demo)
PLEASE NOTE THIS WEBSTORE ONLY HAS A LIMITED AMOUNT OF COPIES - ORDER FROM US NOW...